I have decided to join the One room challenge linking event once again, since it forces me to complete another room in my house, and to consistently blog. For those just stopping by for the first time, I am an Canadian Interior Designer who does local and online interior design.
The room I selected to complete is my hideous kitchen. We have plans to do a major overhaul down the road and to open up the back of the house to the backyard, but it needs a quick fix in the mean time. Here is the before, it's a run down country kitchen in a 1890's house. Needless to say it looks out of place.
This is the direction I want it to go.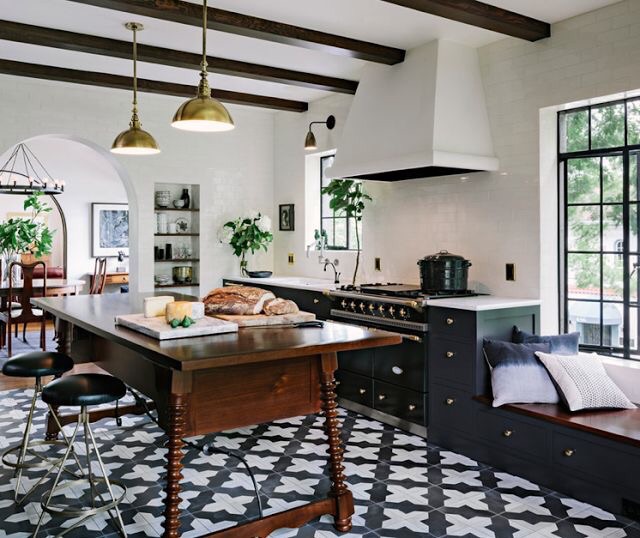 By flipping that cabinet and turning it into an island, it will give me a large counter prep area, and create a better spot for the kids to hang out while I am cooking. I need to find a narrow shelving/ cabinet unit for the wall where the cabinets used to sit. It will also create a better site line to the kitchen from the front door.
Well I have tons to do, so I better get going so I will have some progress to show for next week.